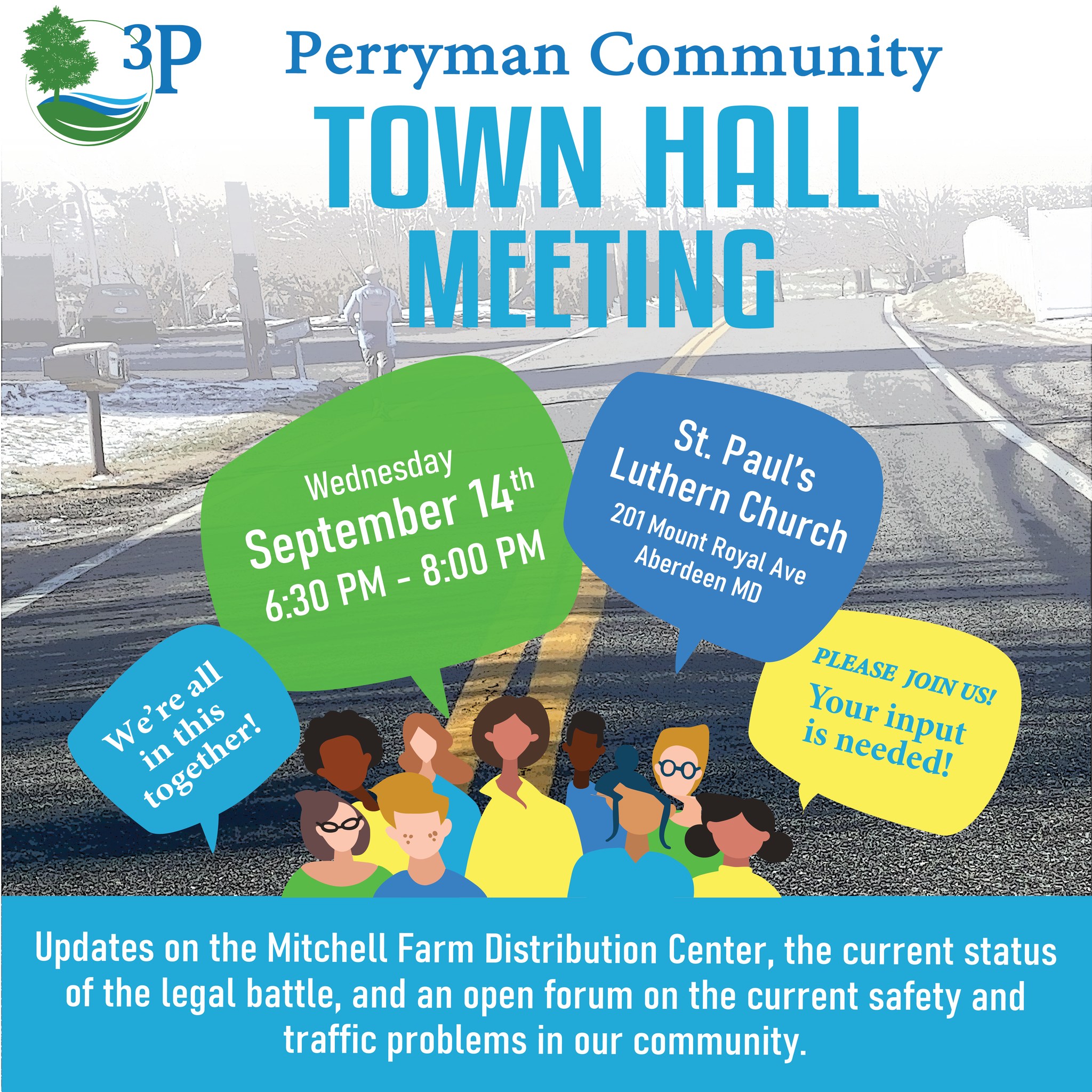 Perryman Community Townhall Meeting 9/14/2022
Attention Perryman Community! Please join the (3P) Protect Perryman Peninsula coalition on September 14th. The 3P team will provide you with the Mitchell Farm Distribution Center status, and an update on the legal battle Perryman is waging against the project. The primary purpose of this meeting is to discuss the latest plan comments from the State and County, go over the next steps in the development process, and present 3P's take on those comments. Lastly, we will discuss and request input regarding our community's current safety and traffic problems, which we will use to generate a survey to help inform and prioritize the needed improvements to Perryman's infrastructure.
See you at St. Paul's Lutheran Church, 201 Mt Royal Ave, Aberdeen on September 14th at 6:30pm.
Please bring your neighbors.