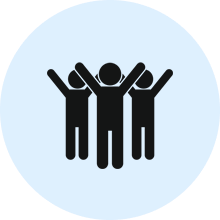 711 Acre Crew
Join a group of 711 people making contributions to represent each acre of farm land being saved in Perryman.
Contribute now
Offline Giving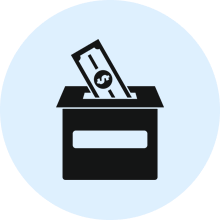 Give to Protect Perryman
We need you – Now!
As you may be aware, the Harford County Government is moving forward with a misguided plan to convert 711 acres of pristine farmland on the Perryman Peninsula into a massive 5.2 million sq. ft. freight/truck terminal and transshipment point.
Residents' efforts to work through concerns respectfully and cooperatively with the legislative and executive branches of local government have failed. On May 2, 2022, Moratorium Bill 22-003 was vetoed by the County Executive. On Tuesday, May 3, 2022, when presented with the opportunity to override the veto of their 7-0 unanimous vote for the moratorium, the County Council chose not to act. For nearly 30 years the County has failed to address the deficiencies of its development strategy.
The Perryman Peninsula community has no alternative than to seek resolution elsewhere. To that end, counsel has been retained. It's no surprise that this next phase comes with a steep price. Our initial fundraising goal is $200,000.
This is where we need you – Now! Please consider a contribution or monthly pledge to stop reckless development such as this. Further details will be released very soon but we need your support now.
The long-term community vision for the farmland is a state park for the quiet enjoyment of everyone.
Come visit the Perryman Peninsula – one of Harford County's hidden treasures, rich in history and priceless in natural resources. In the meantime, please consider how your support can turn our shared vision into a reality for all. If you need more information, please contact Mr. Greg LaCour on 443-807-8930.
Sincerely,
Paul Fallace, 3P Leader
Contribute now