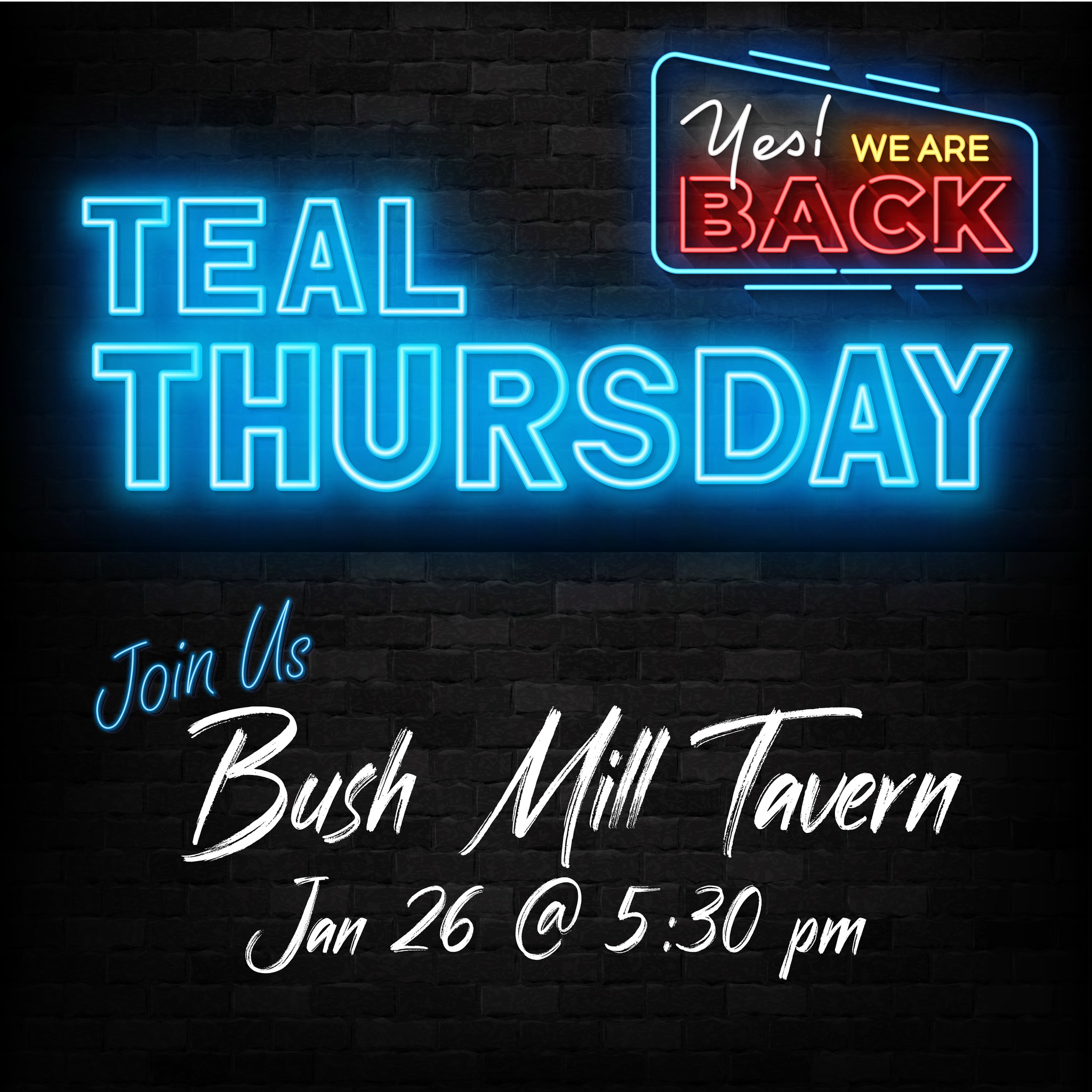 Teal Thursday at Bushmill Tavern
TEAL THURSDAYS ARE BACK!
On 1/26/2023, 3P will be at the Bushmill Tavern Inn (4017 Philadelphia Rd., Abingdon). Time for Perryman neighbors to talk, eat, and drink, so grab your partner, neighbor, co-worker, or friend and join us next week to ask questions or find out the latest status about the proposed project, traffic concerns, upcoming 3P events, and how you can help or join!
We'll be there waiting for you!